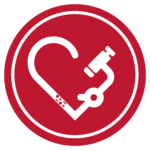 The next annual CRC Retreat 2022 will be held from 13-16 July 2022 at the Hotel Vierjahreszeiten am Schluchsee.
Implementation will take into account the then applicable Corona rules.
All associate members recently pre-approved by the SC are most welcome to attend the retreat.
13-14 July, noon-noon: ECS Science Day
(involving PhD students and junior post-docs associated with the CRC)
14-16 July, noon-afternoon: CRC Retreat
(involving ALL CRC members and associates)
Please register for the Science Day / CRC Retreat in advance by 05 June 2022. Please note that a participation without advance registration will not be possible.